Adventure Travel: Take Your Action Sport, Destination Resort, Hotel, Coaching School Or Adventure Travel Copywriting
To The Next Level
Adventure Travel Business to the next level? If so, then look no further. The WOW Adventure provides professional research and powerful, meaningful copywriting services for taking your business to altogether new heights.
The WOW Adventures professional adventure travel copywriting services are specifically tailored for Action/Extreme Sports and adventure Travel resort destinations, hotels, B&Bs and action sports and adventure travel businesses.
We provide all of the benefits of professional copywriting for these industries and you will see how The WOW Action Sports  & Adventure Travel's specialist copywriters can help you reach and see the next level of Action Sports & Adventure Travel's copywriting regarding seriously increasing interest and encouraging high volumes of tourism.
Finally, we provide recommendations for making your Action Sports & Adventure Travel destination's marketing articles, webpages and journalistic sales copy focus on making its hotel/B&B accommodations, campsites, sporting clubs and action sports schools achieving rich and rewarding content regarding all of the local tourism amenities. Make your copywriting, stand out at your adventure travel destination, for its action sports coaching school, its hotels and B&Bs at the resort and completely focusing on the success of its holiday industry businesses.
Copywriting Services For Action/Extreme Sports & Adventure Travel – An Introduction
Copywriting services for action/extreme sports & adventure travel are the perfect way to drive more attention and interest in your business.
Whether you're a destination resort, hotel, or coaching school, are an Adventure Travel blogger or run an adventure travel business, taking your copywriting to the next level with the WOW Ad Venture can make all the difference in generating exposure and potential customers.
With our team of experienced writers specializing in extreme sports and outdoor activities, we will create compelling copy that grabs attention and motivates readers to take action.
Our SEO copywriters understand how to appeal to this unique market and create content that resonates with visitors and encourages them to book their next exciting experience!
Some great explorers even become Adventure Copywriters with The WOW Adventure.
What Is An Action Sport, A Destination Resort, Hotel, Coaching School Or Adventure Travel?
An action sport is a physical activity which involves an element of skill and competition, such as biking, skiing, snowboarding, skateboarding, surfing, and rock climbing.
A destination resort offers guests a variety of leisure activities such as swimming pools and spas, tennis courts and golf courses.
Hotels provide comfortable accommodations such as luxurious rooms with private bathrooms, restaurants and other facilities for travellers. Coaching schools offer specialised instruction in sports or recreational activities for all ages.
Adventure travel companies organise trips to exotic places for those seeking a different kind of holiday experience. With The WOW Adventure, you can take your copywriting for any of these sectors to the next level!
The Benefits Of Professional Copywriting For Your Action Sport, Extreme Sports Holiday Or Adventure Travel Business
As an action sports, destination resort, hotel, coaching school or adventure travel business, copywriting can be a powerful tool in helping you achieve your marketing objectives.
Professional copywriting services can provide a range of benefits to business owners, as can some of the most powerful SEO and AI writing tools such as Post Cheetah.
Firstly, they can help craft persuasive and engaging content that will capture the attention of your target audience. This can result in increased engagement with potential customers and boost interest in your products or services.
Secondly, professional copywriters are skilled at writing tailored content that is optimised for search engine visibility – meaning more people will find you online when they're looking for something specific. The WOW Adventure are proud to boast the service of the best SEO expert in the UK.
Lastly, experienced copywriters know how to create impactful headlines and call-to-actions that make readers take action – like signing up for newsletters or making bookings for accommodation.
With the right Adventure Travel copywriters and our wordsmiths on board, you'll have the chance to take your promotional material to the next level and really WOW your customers!
The WOW Adventure And How Its Specialist Copywriting Services Can Help You Reach The Next Level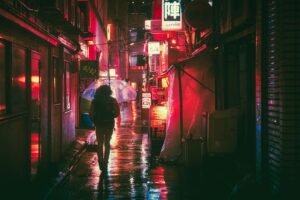 The WOW Adventure stands out as the best SEO Company in the UK and offers specialized copywriting services for action sports, destination resorts, hotels, B&Bs, coaching schools and adventure travel businesses.
Just contact us today and let us take the worry our of your marketing and copywriting needs.
Their team of experienced copywriters offer unique solutions to help you reach the next level with your marketing efforts. These solutions include website content, SEO-focused blog posts, effective ad copy, targeted email campaigns and much more.
Led by Tim Wade, a Google SEO expert, their expertise in the field of digital marketing and action sports, The WOW Adventure's specialist copywriting services can give your venture that extra boost it needs to get noticed.
In an increasingly crowded online marketplace. Whether you are just starting out or looking to expand on existing success The WOW Adventure will be there every step of the way!
Tips To Make Your Action & Extreme Sports Destinations, Hotel, And Local Amenities Copywriting, "Stand Out"
When it comes to making your action and extreme sports destination, hotels and local amenities copywriting stand out, the key is to make sure are writing professionally and creating compelling and engaging content. Take readers on an exciting journey to explore their wildest dreams and show them why your place of residence should be their number one choice when it comes to adventure activities.
The WOW Adventure speaks to the emotions of your audience by describing enjoyable experiences that can be had such as winding trails through lush forests, catching breathtaking views from mountain tops or surfing powerful waves.
Use vivid descriptions and a confident tone in order words that capture the spirit of outdoor recreation – while also providing information about nearby services like shopping, dining and entertainment that can enhance their stay.
Adventure Travel Destination, Action Sports, Hotels And Holiday Industry Conclusion
If you are looking to take your action sport, destination resort, hotel, coaching school or adventure travel copywriting to the next level, then The WOW Adventure is the perfect tool for achieving that goal.
You will not only benefit from increased engagement and conversions with your customers but also higher profits for your business.
With its custom-crafted copywriting solutions tailored specifically for each business's needs and wants, there is no doubt that this company delivers a superb product and service experience.
So don't hesitate anymore – let the WOW Adventure help you maximize on potential customer base today!