Thank you for your interest in The WOW Adventure Ltd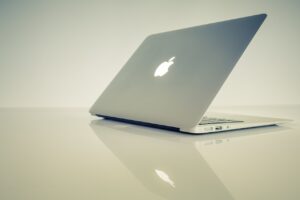 Thank you for your visit to The Wow Adventure today. We appreciate your interest in becoming a potential partner with our organisation, and we would like to request that you provide us with comprehensive details regarding your products or services. The WOW Adventure are particularly interested in obtaining as much information as possible, including detailed pricing information, to facilitate a presentation to our Procurement Operatives in the Purchasing Department located here in Southampton.
In our efforts to streamline our procurement processes and ensure that we make informed decisions, it is imperative that we have access to thorough and up-to-date information about the products or services you offer. This includes not only a comprehensive description but also clear and transparent pricing structures. Your cooperation in providing this information will greatly assist us in evaluating your offerings and, if they align with our needs, potentially entering into a mutually beneficial partnership.
Please understand that we place a high emphasis on transparency, quality, and value when considering new suppliers. As such, the more detailed and accurate the information you provide, the better equipped we will be to assess how your products or services can meet our specific requirements.
Rest assured that your submission will be treated with the utmost confidentiality, and we will only contact you should we have a current need for your products or services. However, please note that even if we do not have an immediate need, your information will be retained for future reference as our procurement needs may evolve over time.
We thank you for your interest in partnering with our organisation and your willingness to provide the requested information. We look forward to receiving your comprehensive details and hope that this will be the beginning of a fruitful and mutually beneficial business relationship.
We very much appreciate your interest in our leading web design and expert SEO company and would like to offer you a gift of a 14-day trial of our revolutionary AI writing software complete with full SEO Tools to produce top-quality and highly ranked website content, namely Post Cheetah. The trial is fully featured and the content it produces will highly rank in the search engines.
Please complete the following details with as much information as possible including full pricing for presentation to our Procurement Operatives in the Purchasing Department here in Southampton. We shall be in touch should we have any present need for your products or services: