Increasing your Marketing Reach with PPC (Pay Per Click) campaigns and Google AdWords
Are you looking to increase the reach of your marketing campaign? Pay Per Click (PPC) and Google AdWords are powerful tools for maximizing your digital marketing presence. Leading Southampton SEO company, The WOW Adventure, is specialist in and explores all facets of PPC, from defining it and benefits to crafting effective copywriting for your Ad campaigns to lower your PPC spend.
You will also understand how The WOW Adventure Ltd is creating a winning PPC strategies by completely understanding search keywords, bidding strategies, establishing advertising budgets, analysing data & totally optimizing PPC campaign performance. WOW are expert PPC Marketers –  please complete the following form if you'd like some more information:
Introduction to Pay Per Click with Google AdWords
Creating an effective pay-per-click (PPC) campaign with Google AdWords is a powerful way to maximize your company's marketing reach. PPC is a proven method for driving qualified traffic to your website and increasing conversions quickly.
Setting up and managing a successful campaign can be challenging, but we'll introduce you to the basics of PPC with Google so you can take advantage of all its benefits and start building for you, cutting-edge campaigns that drive massive results.
Defining PPC with Google AdWords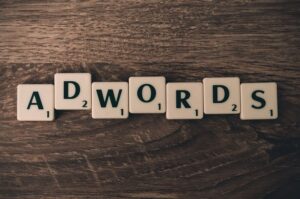 Pay-per-click (PPC) and Google AdWords are two of the most useful tools for businesses looking to maximize their marketing reach after the huge and complex task of SEO for your website and its organic Google search traffic.
PPC is an online advertising model in which advertisers pay each time a user clicks on one of their ads. With Google AdWords, The WOW Adventure can easily best create these ads. And define how they appear on various search engine, as well as websites within the Google Display Network.
By optimizing bids and targeting specific keywords, businesses can ensure their ads appear at the right time and place so that they capture the attention of potential customers.
Additionally, Google AdWords allows users to track their campaigns' performance so they can make adjustments accordingly.
Benefits of using PPC and AdWords
PPC (pay-per-click) and AdWords offer many advantages to businesses looking to increase their online presence.
Using PPC, businesses are able to immediately target potential customers with more accurate ads and better results from their campaigns.
Furthermore, it's an incredibly cost-effective way of marketing when compared to traditional advertising and initially cheaper, with less initial outlay, than more costly projects involving organic SEO. Although that cost will quickly more than repay itself in the longer term.
As you only pay for leads that actually convert to website visitors and with detailed reporting available – analysing the success of a campaign is simple and efficient.
Additionally, changes can be quickly implemented into your strategy in order to refine a campaign and generate even better performance. When used effectively, the benefits of PPC and AdWords can result in a far greater reach for businesses looking to very quickly build their online presence.
Creating a winning PPC strategy with The WOW Adventure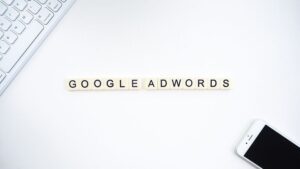 Creating a Winning PPC Strategy with WOW Adventure Ltd is an effective way to expand your marketing reach with Google AdWords.
WOW Adventure Ltd provides top-notch analysis and research of the current market, helping you tailor your PPC strategy to meet the needs of your target audience.
With their intuitive design, they help ensure your campaigns deliver maximum results while keeping costs low.
By leveraging WOWs in-depth knowledge of Google AdWords latest features, they will take advantage of every opportunity to maximize exposure for your business.
From setting up and managing campaigns to tracking performance, WOW Adventure Ltd will help you stay ahead of the competition.
Understanding Keywords & Bidding Strategies
When it comes to leveraging the power of PPC and Google AdWords to maximize your marketing reach, keywords and bidding strategies are essential.
Understanding how to choose the right keywords that accurately reflect your target audience. As well as selecting appropriate bidding strategies such as cost-per-click (CPC) or cost-per-impression (CPI). Both are critical for making sure you get the most out of your PPC campaigns.
Furthermore, familiarizing yourself with the various types of ad extensions that can be used in addition to your keywords will help you create more effective ads and generate more targeted traffic.
Establishing Advertising Budgets & Goals
When it comes to maximizing your marketing reach with PPC and Google AdWords, one of the most important steps is establishing advertising budgets and goals.
It is essential to have a clear understanding of what your company's budget for paid advertising is. As this will help inform your overall strategy. And ensure that you are able to utilize the right tactics to meet your goals, and keep you within budget.
Additionally, having well-defined goals in mind can help guide the development of an effective online ad campaign.
To be successful, you must balance both financial needs and desired outcomes, when planning a PPC strategy. Knowing how much you can spend on each campaign will enable you to allocate resources wisely and continue growing your business without overspending.
Analysing Data & Optimizing Performance
Analysing data and optimizing performance is an important part of maximizing your marketing reach with PPC and Google AdWords.
By continually tracking and observing how campaigns are performing, you can make informed decisions on what is working and not working in order to hone in on the most effective strategies for acquiring quality leads.
You can also adjust bids, targeting, ads, etc., as needed to maximize efficiency and ensure that every dollar spent is being used as efficiently as possible.
Finally, regular analysis of your campaigns enables you to measure their ROI so that you can accurately determine whether they are worth the time and effort invested.
With a well-crafted AdWords campaign, you can target specific demographics of users who may be interested in what you have to offer.
You'll also gain insights about user behaviour that can help inform future decisions about how to further refine your campaigns for even better results.
Though the process of setting up a PPC campaign can be complex. It requires a thorough understanding of keyword research, ad bidding strategies and analytics tracking. The knowledge gained from WOW having already mastered these skills on your behalf, will pay you back in multiple dividends, over time.
Crafting Engaging Ads with Effective Copywriting
Effective copywriting is an essential tool for crafting engaging ads on Google AdWords.
Great copywriting helps you capture the attention of viewers in search results and makes them more likely to click through to your website.
Writing compelling copy can also help increase your Quality Score, making it easier for your ad to appear at or near the top of a page of search engine results.
By taking the time to create quality ads with effective and engaging copywriting, you can maximize your marketing reach through PPC and Google AdWords.
Are You An Expert PPC Marketer?
Are you an expert PPC marketer? WOW are always looking out for those that can best help our clients. Google AdWords and other forms of PPC (Pay-Per-Click) advertising can be incredibly powerful tools.
When it comes to boosting our clients online presence, helping them connect with new customers, and generating the maximum sales leads possible. And whilst reducing their PPC spend.
If you'd like us to check out your skills, let us know:
To finish
Using Google AdWords and PPC strategies can help you maximize the reach of your online marketing campaigns. Whilst allowing you to remain most cost-effective. With the right strategies in place, you can SEO to increase your visibility, generate more leads with PPC, and ultimately drive more sales for your business.
By understanding the basics of AdWords and PPC and contacting WOW to take advantage of our PPC Management Services – you will have a better opportunity to make ensure that your online marketing is fully reaching its full potential and value.