Maximising your Google SEO and SERPs position with a professional Google Rankings Expert and AI
Welcome to The WOW Adventure and optimising your Google SEO with a team led by a professional Google rankings expert, Tim Wade. Tim develops Google SEO ideas in conjunction with two AI companies developing two SEO content writing platforms based on OpenAI. Whether you are a SERP SEO, a business owner or a website developer, getting the most out of your online presence is key in today's digital age.
Here, we will explore what Google ranking is, the factors that influence it, what AI can actually produce, and how Tim Wade will maximise your rankings as a professional Google SEO expert.
We will also discuss the benefits of working with an experienced specialist for boosting your rankings and introduce our own professional Google rankings expert, Tim Wade, working at The WOW Adventure.
So if you want to learn more about optimising your online visibility and search engine results page (SERP) ranking, read on!
Professional Google Rankings Expert, Tim Wade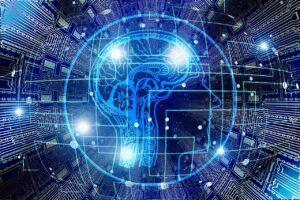 Choosing a professional Google rankings expert can be an invaluable investment for any business looking to gain a competitive edge online – in our catchment area of Southampton, the New Forest, Hampshire and the UK; or globally.
Tim Wade is an expert who is experienced in SEO (Search Engine Optimisation) and his search engine strategies can help you develop effective campaigns that improve your visibility online and increase traffic to your website.
A professional who will have the knowledge and expertise to stay on top of Google's ever-evolving algorithms, giving you the best chance for maximum exposure in the virtual world.
With their help, you can ensure that all of your content is optimised to give you the highest possible Google ranking in the SERPs (search engine result pages).
What is Google Ranking?
Google Ranking is a system used by Google to determine the relevance and order of websites in their search engine results. It works by analysing elements such as the website's content, links, title tags, meta descriptions, and more. A good ranking on Google will result in your website gaining more visibility and potential traffic from users using its services.
With the help of SEO experts like those at The WOW Adventure, you can ensure that your website is optimised for the highest possible Google Ranking and make sure that it stands out above all of the competition.
Contact Tim Wade, the Professional Google rankings Expert:
Factors influencing Google Rankings – is AI good for SEO?
When it comes to maximising your Google rankings, there are a number of factors that you need to consider such as is AI good for SEO? There as loads of other factors to perfect including the AI-produced content, SEO keywords and meta tags, backlinks, page speed and the overall website architecture.
Expert knowledge in these areas is essential to understanding how each element interacts with the others and how best to optimise them.
Working with a professional expert can ensure that your site has the best chance of achieving high Google rankings.
How to Maximise your Google Rankings with a Professional SEO Expert
In today's digital age, businesses are striving to achieve higher rankings on search engine result pages. To give your business a competitive edge, it is advisable to work with a professional SEO expert who can help you understand the algorithms of various search engines and how to maximise your Google ranking.
A professional SEO expert can also provide advice on developing optimised content, link-building strategies and other SEO practices such as Technical SEO with the fastest, cheapest hosting (with a free domain name), "overcoming writer's block" and producing web content with AI like WriterBuddy.AI or Post Cheetah that Tim Wade has partnered with and helped develop, which will help you to boost your rankings.
With an experienced professional on your side, you could see vast improvements in terms of traffic levels and brand visibility.
Benefits of using an SEO Expert for Boosting your Google Rankings
Having an SEO expert like Tim Wade at The WOW Adventure helping you to boost your Google rankings can prove incredibly beneficial. An expert knows the best strategies, techniques and methods to increase your ranking on the search engine which can be a difficult task for someone without the knowledge or experience.
Additionally, they can help identify any opportunities to enhance visibility that is not being taken advantage of. Furthermore, experts have extensive experience in SEO and can help you stay ahead of the competition by providing ongoing advice as well as tracking your campaigns to make sure they're successful.
By utilising the assistance of an expert, you'll likely see better results more quickly than if you were to attempt it on your own, for example with the best SEO tool and AI content writing toolset like Post Cheetah. Even if you are using the most expensive SEO tools on the market, like SEMrush, SerpStat and Ahrefs.
The WOW Adventure's Professional Google Rankings Experts
Engaging the services of The WOW Adventure company's Professional Google Rankings experts can take your search engine rankings to a whole new level. With years of experience and a proven track record, these experts know exactly how to tailor your strategy to get you noticed by Google and other top search engines such as Bing.
These professionals understand how SEO works, and they have the skills necessary to help increase visibility, attract more customers, and turn those online visitors into paying customers.
By working with The WOW Adventure's Professional Google Rankings expert, your business will be able to gain an edge in today's digital world while gaining brand awareness and improving its visibility in the global market.